Nature Explorer - your passport to fun this summer at Wetlands
Days Out
Nature Explorer - your passport to fun this summer at Wetlands
Do your children know how to make a bug hotel? Or perhaps how to track an animal? Help them to discover these things and much more with the lovely people at WWT London.
This summer why not bring the children to WWT London Wetland Centre to pick up their passport to a summer of exploration. The WWT passport contains eight wildlife themed activities, and for every challenge they complete they'll get a sticker, making them an official Nature Explorer!
The summer is a great time to visit a wetland centre, the whole family can get up close to birds, mammals and amphibians in a safe and accessible environment. Join the daily Wetland Warden sessions to help them complete some of the Nature Explorer challenges such as creating habitats for insects to live in and building bird houses out of recycled materials. The homes they create will then be placed around the Centre to give wildlife a place to live. Some of the activities can also be complete by the little ones and yourself at home, such as growing your own edible water plant or making a rain gauge.
Apart from keeping the children amused, these activities will open up a world of exploration and excitement that will hopefully inspire them and keep them enthralled through to their adult lives. Most of today's most famous naturalists such as Sir David Attenborough and Chris Packham spent their childhoods rummaging around in hedges, heathlands and rivers, learning about the environment and the wonderful creatures that depend on it. So why not give your children the same chance to discover the fun and passion that an outdoor lifestyle brings!
For more information please visit www.wwt.org.uk. The Wetland Warden workshops take place every day at 11am and 2.30pm from 26 July to 31 August.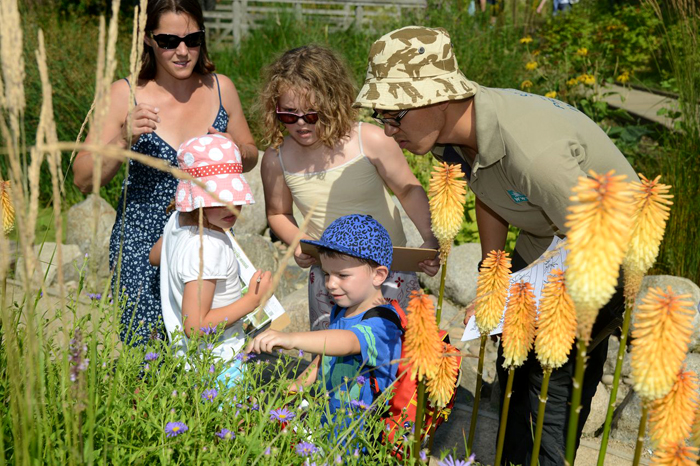 WWT London Wetland Centre is a 105 acre wetland visitor centre in Barnes, southwest London, an international award-winning visitor attraction and a Site of Special Scientific Interest (SSSI). It is home to a wide range of wildlife species including birds, water voles, bats and amphibians. Facilities include six wildlife hides, Water's Edge Café, Observatory, a gift shop and free car park. The Centre also has adventure play areas for children. Wetland Centres are easy, safe places to enjoy the wonders of wetland wildlife and a great way to have a taste of the wild without having to get your feet muddy (unless you want to!).
Related Articles
Have Your Say
Be the first person to comment on this article, just post a comment below.