An innovative Children's Art & Activity Studio launched in Fulham
Parties
An innovative Children's Art & Activity Studio launched in Fulham
My Kid Atelier is a Brand New Art, Drama, Music and Activity Studio. The studio is a brand new 1,500 sq. ft. space located on a quiet street 10 minutes walk from the Fulham Broadway Underground Station. An abundance of activities and events is on offer including art and music classes for babies, toddlers and preschoolers, a family photography studio, parenting club, birthday parties and more.
The concept of My Kid Atelier is based on Reggio Emilia's Philosophy of education. The Reggio Emilia Approach is an innovative and inspiring approach to early childhood education which values the child as strong, capable and resilient; rich with wonder and knowledge. Director Slaviana Zinovieva states that it's not the usual art studio with Crayola crayons, coloring books and markers - it's a beautiful learning space where children of all ages can experiment and create with many different types of media. Equipped with clay, wire, paint, pens, paper, beads, shells and a variety of recycled, natural materials, designed to be used by the children in different projects for the purpose of expressing the "hundred languages" of children. The environment in the studio is viewed as the third teacher, with the power to provoke curiosity and learning, and encourage interaction. The elements of light, transparency and natural materials are strongly valued.
The studio teachers or 'Atelieristas' encourage kids to use their imagination, explore the realms of their creativity and imagination and never criticise children's ideas. My Kid Atelier also offer a selection of 'Party Packages, for boys and girls of all ages.
For more information visit mykidatelier.co.uk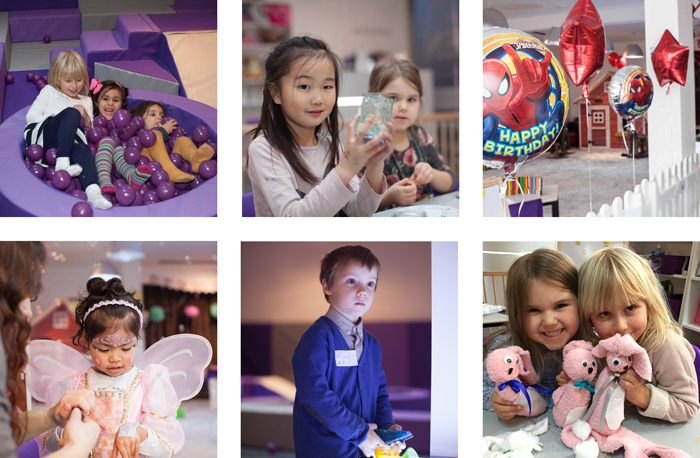 Have Your Say
Be the first person to comment on this article, just post a comment below.