Help Pee Wee Karate founder end violence towards girls and women
Activities
Help Pee Wee Karate founder end violence towards girls and women
Action Breaks Silence helps to educate and empower women and teenage girls around the world through personal safety training and physical self-defence.
Action Breaks Silence is a not-for-profit company founded by Debi Steven in 2013 to bring her specialist personal safety and self-defence workshops to underprivileged women and teenage girls in India. On a trip to Delhi and Kerala in India, Sensei Debi Steven became aware of how great an influence learning personal safety and self-defence skills would have on the lives of girls and women in India, who face major dangers. Action Breaks Silence gained UK Registered Charity in October 2014
Debi who is one of the world's leading personal safety and self-defence instructors and runs adult and children's karate classes in London (Pee-Wee Karate), set up the non-profit Action Breaks Silence to offer her self defence workshops free to underprivileged women and girls throughout India.
The company has now expanded into Africa and most recently to areas in the UK where there is a clear and urgent need.
To date, Action Breaks Silence has taught a total of 31,400 women and girls in India and South Africa FREE of charge.
If you would like to hear more about the amazing work that Debi and her team do, take a look at her website www.actionbreakssilence.org and if you would like to make a donation to this very worthwhile cause you can visit her fundraising page www.actionbreakssilence.org/donate. Action Breaks Silence gained UK Registered Charity Status in October 2014.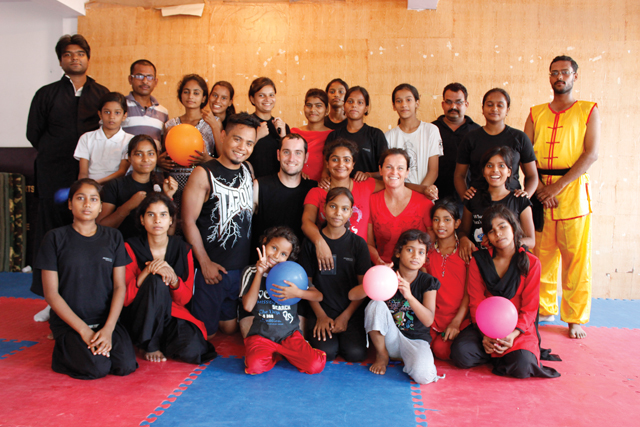 Related Articles
Help Pee Wee Karate founder end violence towards girls and women
Related Products
The Breath Co., Fresh Breath products
Have Your Say
Be the first person to comment on this article, just post a comment below.