The Gruffalo is back!
Books/DVD's
The Gruffalo is back!
This time though, he has a mischevious child in tow. Whether you saw The Gruffalo's Child on Christmas Day, or not, this is a must have DVD for all children (and their parents).
It is a few years since the fearsome Gruffalo, with his "terrible tusks, and terrible claws, and terrible teeth in his terrible jaws", fled from The Big Bad Mouse who threatened to eat him . But one wild and windy night the Gruffalo's Child is feeling brave and ignores her father's warning and tiptoes out into the snow in search of the legend.
After all, the Big Bad Mouse doesn't really exist… does he?
On her journey she meets Owl, Fox and Snake who direct her towards the fearsome creature, but what will she make of Mouse when she finally finds him?
Narrated by Helena Bonham Carter, The Gruffalo's Child is based on the much-loved children's book by Children's Laureate Julia Donaldson and illustrator Axel Scheffler. With its stunning animation and star-studded cast including Robbie Coltrane (The Gruffalo), James Corden (Big Bad Mouse) and John Hurt (Owl) to name but a few, it is impossible to resist the charm and magic of The Gruffalo's Child.
The Gruffalos' Child is released on DVD and Blu-ray on 13th February.
We are lucky enough to have three copies on DVD to give away this month. Simply answer the question here for your chance to own your own copy.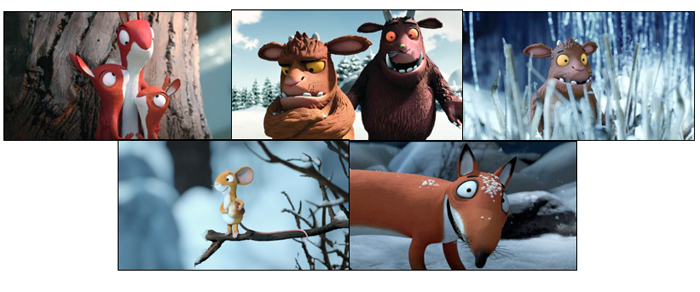 Have Your Say
Be the first person to comment on this article, just post a comment below.