Nellies Art Parties, London
Business Profile
Nellies Art Parties, London
Nellie Shepherd has been running celebrity children's parties for over 15 years (think Madonna, JK Rowling etc) and has written over 6 party books for DK.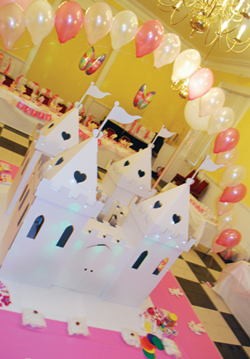 But when the banks collapsed in 2008 and recession set in she knew parents would want to replace the extravagant party with a more modest affair. This wasn't the time to splash the cash. So as the doyenne of arty parties she compiled a DIY package of wacky arty packages for parents to do themselves. "I developed a Delia Smith formula for creative parties. Parents don't need to be arty, they simply follow the instructions that come with the packs, plus we provide lots of support on the telephone for any queries."
You'll be amazed, however, at the ambitious crafts that children can make. At princess themed parties, children join as a group to decorate a pint-sized cardboard castle for the birthday girl, which can then be flat-packed and taken home for future play dates, before moving onto making individual tiara's and jewellery boxes to take home. Budding astronauts can decorate a space mural, build their own rocket and decorate an alien mask. "Themed parties really tailor what the children are into, whether that's a movie, a particular toy or having fun with paints. Boys love climbing into paper jumpsuits to create a Jackson Pollock mural, just like what you'd see on Art Attack."
The theme dicates the invitations, balloons, tableware, creative activity and going home bag, which is all discussed with parents at the initial design consultation phone call. For parents who have their hands full on the day with the food or a new baby as well as excited party children, Nellie can provide one of her top 10 London Artists. "I've developed a team of 10 actors-artists who will prepare the party, lead the children through the activities and spend an hour clearing it all away. I've trained all of them and their experience is exceptional."
With party packages starting at £9.99 per child there really is something for everyone, whether you're at home round the kitchen table, or you've hired the church hall.
For more information visit www.nelliespartyshop.co.uk or call 01625 533 247.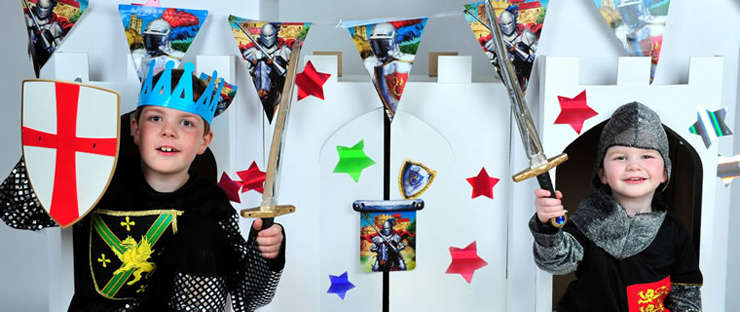 Related Articles
Let's Party! Play Centres' Christmas specials
Have Your Say
Be the first person to comment on this article, just post a comment below.