Get involved in London's Big Draw
Days Out
Get involved in London's Big Draw
Running throughout October, the Big Draw brings together families to contribute to local community arts activities. A 2-day art festival in London, which will run along the Southbank between Tower Bridge and London Bridge offers many hands-on activities for the art-loving child.
The Big Draw
Running from 1st-31st October with a 2-day London hosted festival on Oct 22 and 23.
The two-day art fest returns with fun family activities around the UK (some run throughout October). In London many venues (including Southwark Cathedral and Museum of London Docklands) will mount their own themed Big Draw events but the main focus offers a chance to celebrate London's changing riverside landscape and skyline with free hands-on activities, displays and guest appearances taking place on the south bank of the Thames between London Bridge and Tower Bridge.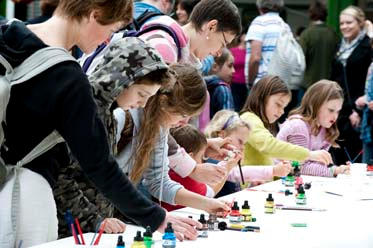 Have Your Say
Be the first person to comment on this article, just post a comment below.