Harry Potter Studio Tour review
Days Out
Harry Potter Studio Tour review
From an unassuming aircraft hanger in Hertfordshire, wedged between the M1 and the M25, lies the fairytale world where eight Harry Potter films were made over the course of 10 years. Only now can we fully appreciate the magic and skill that went into this incredible £1bn film franchise.
Not wishing to spoil the opening sequence for readers, which is a wow-factor in itself, the tour starts in the great hall at Hogwarts. The tables are laid for dinner with pewter plates, goblets and glass water jugs with golden pigs spouts. Harry's uniform and costumes across all the films are on mannequins, with those of Dumbledore, Hagrid, Snape and Professor McGonnagal in situ at the high table. There is detail in the room set that I simply hadn't noticed in the films, including a house point counter which each contain thousands of glass beads.
Details of the key people that worked across the films including directors, producers, art directors, etc give a greater understanding of the creative process of production. My 12 yr old remarked, "I didn't know jobs like this existed." My job in comparison felt very muggle-ish.
There's a great little corner dedicated to the costume department. Four sets of jeans and courduroy jackets worn by Harry are hung in order of scenes, each item becoming more burnt, bloody and dishevelled as they story unfolds. The detail of the blue dresses, imagined and drawn from scratch, including beautifully shaped elfine hats with their own purpose-built woodblock, show the lengths that the film makers went to make this an authentic story telling. No popping to H&M for an off-the-peg look.
The room sets unfold including Dumbledore's office complete with rotating memory chamber; Harry's first circular dormitory with wooden bunk beds and a woodburning stove sourced from France; and the potions room with thousands of glass jars filled with either specimens from London Zoo's toy shop, dried herbs or other strange looking concoctions. But it's the Weasley's home which clinched it with the those magical scenes of auto-chopping carrots, or a knit-it-itself scarf. What would I give for some of Mrs Weasley's inventions?
Much like a museum visit - it's look but don't touch. So how come it was more engaging for children than other exhibitions? Warner Bros have done their research, and an engaging little passport encourages children to self-service embossed stamps at each room set, and tick off a series of hidden golden snitches. A video log of the quidditch sequences demonstrate the technique of CGI and in an adjoining room you too can take to a broomstick. And in true theme-park fashion, your wallet is touched for photo memorabilia.
But for adults, it's admiring the sourcing of, or making of objects that have no actual use in the films other than forming part of the background. A display cabinet of items such as the Howler, the Marauding Map and the Daily Prophet broadsheet are arranged alongside potion bottles and tins of shimmering silver salt drops.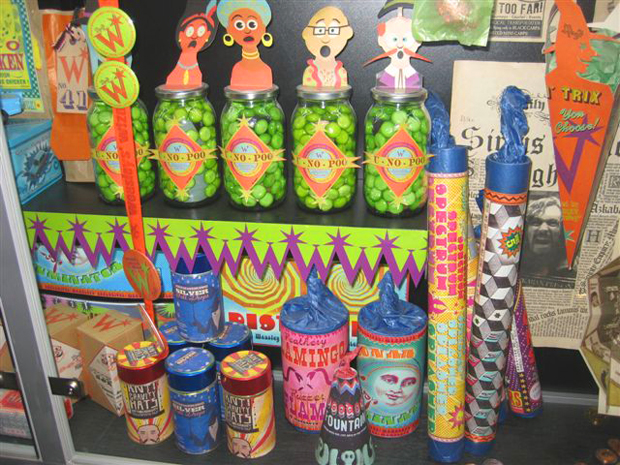 Privet Drive, the Night Bus and Hogwart's Bridge are a walk-though prelude to the special effects department, aptly named The Creature Shop. Comedian Warwick Davis, who plays the part of Griphook (the Gringott's goblin), shares an animated conversation with us as he explains the animatronics behind Buckbeak, Fawkes the phoenix and Hagrid's head. I seriously never knew that the 6ft 10" rugby union footballer, Martin Bayfield, was the body and Robbie Coltrane's head was an animatronic mask.
The scaled model of Hogwarts is the production department's greatest triumph. It took 83 artists several months to complete and its craftsmanship is staggering. And to watch visitor faces as they see it for the first time, should be reward enough for its creators.
There's no doubt that for a 3 hour tour parents may feel that at £28 per adult, £21 per child - it's not as good value as other theme parks. But I have to disagree and a little online research may prove my point. Current cheapest online prices are: Legoland £38.88 adult, £30.78 (online only); Alton Towers £31.50 adult, £25.30 child (online only) and Thorpe Park £31.50 adult, £25.20 child. Considering the average ride lasts less than 2 minutes, and the average wait per ride is 45 minutes, I have to say that my 3 hours at the Harry Potter studios was an enlightening and sensational experience in comparison.
This is definitely not a visit for children under 6yrs - but I think it's worth waiting to see the films (which are quite scary for many young children) before you book your visit. You must pre-book online at www.wbstudiotour.co.uk - as no tickets are available at the door. A cafe and Starbucks provide suitably nourishing refreshments and the catering team were particuarly accommodating of one of our fussy eaters.
It was easy to access by car from West London and a train from London Euston to Watford Juntion takes just 20 minutes. Special double decker buses are on hand to take visitors to the attraction with a journey time of 15 minutes (they leave every half an hour).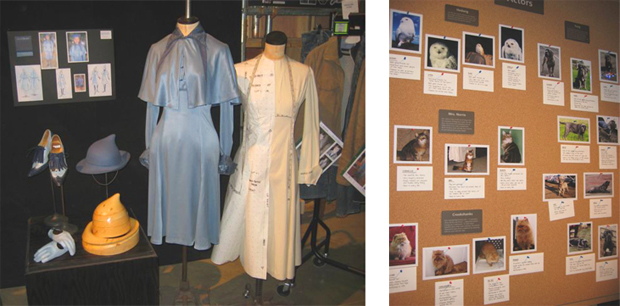 Have Your Say
Be the first person to comment on this article, just post a comment below.