Sumtastic - a new toddler class launches in London
Education
Sumtastic - a new toddler class launches in London
For some young children subjects like numeracy seem like a completely foreign language. Unlike many other lessons children have each day at school, mathematics rarely gives them the chance to interpret or express themselves – it's about the one correct answer!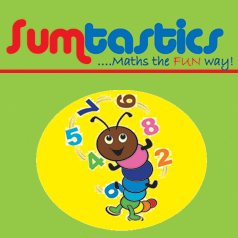 However, now there is a unique multi-sensory programme that can give young children a fantastic headstart and life-long love of numbers, using a variety of colourful and innovative resources. Just as wonderful children's storybooks can encourage better reading and writing, Sumtastics develops curiosity and encourages discovery through taste, touch, song and movement. It's a really positive way to overcome an important aspect of any child's education.
Having developed in the Gloucester area, working with pre-schoolers and children in the Key Stage 1 range, the team behind Sumtastics are now expanding to other areas of the country. They are looking for a partner to launch Sumtastics clubs in London.
If you have a background in education or marketing and would like to get involved, you can find out more by getting in touch with them.
admin@sumtastics.com 01285 740196
Have Your Say
Be the first person to comment on this article, just post a comment below.