History Heroes
Education
History Heroes
Learning the Kings and Queens of England has got a whole lot easier with Harry Hasting's new history card game History Heroes, 42 playing cards beautifully illustrated by cartoonist Bill Stott.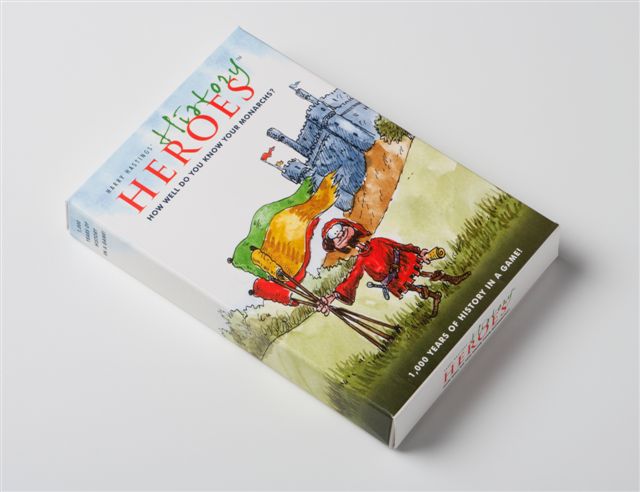 Starting from 1066 with William the Conqueror to the present day Queen Elizabeth II, the first recommended game is to guess the identity of the monarch. For example mad King George III has a balloon tied to the end of his nose and James I is holding a gunpowder plot bomb. Also listed on each card are facts relating to their reign, and some of Harry's Hints. These form the basis of additional games you can play.
Much like the trump card games that help children learn about capital cities, History Heroes are a light-hearted but highly effective way of brushing up on your British History and would enhance any long plane/car/train journey.
£7.99 available only from www.historyheroes.co.uk
Have Your Say
Be the first person to comment on this article, just post a comment below.