Boarding Schools - choosing the right school
Education
Boarding Schools - choosing the right school
Finding the right boarding school is fraught. You'll spend hours on various motorways being seduced by outstanding facilities and acres of playing fields. How do you find what will suit your child? The Good Schools Guide editor, Jannette Wallis, gives us her tips.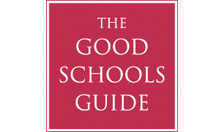 Seeing your child's prospective school in action is certainly essential, but parents need to squeeze real value out of the visit. This may be your only chance to dig deep and find out what the school is really like. Ask to be shown round by pupils. Check out loos and showers, as well as the sleeping arrangements. When you see the head, don't be afraid to ask the difficult questions.
The Good Schools Guide's Top 6 Questions for Boarding Prep Schools :
How welcome are parents at the school? You may want to keep school life at arm's length or dive right in – either way, it's useful to know the ethos. Are parents encouraged to attend mid-week matches, weekend chapel or special assemblies?
Can children use mobile phones? Email? When? Use of mobile phones at school provides a rich vein for conflict. Some schools embrace them, others can't bear them; find out in advance.
How are pupils grouped? Setting? Streaming? Mixed ability? It's important to ask, as this is one of the biggest sources of parental angst down the line.
Where do they go from here? Ask for specifics of who's gone where over the last three years, not a generic list of 'schools our pupils move on to'.
What happens at weekends – can my child come home Saturday night (or even Friday) or is full boarding expected?
What steps does the school take to assure the safety of boarders? Who are the child protection officers? A tricky one, this, but make sure you study their eyes when you ask.
The Good Schools Guide provides unbiased reviews of 1100+ of Britain's best state and private schools, plus a full checklist of what to ask when you visit. www.goodschoolsguide.co.uk
Have Your Say
Be the first person to comment on this article, just post a comment below.