Why London parents choose a boarding prep school?
Education
Why London parents choose a boarding prep school?
Boarding schools have been getting a good amount of press recently. Listeners of Radio 4's The Archers will be familiar with Brian and Jennifer Aldridge looking to send Ruarie, aged 8, to a prep boarding school; and thousands of children have read and watched Harry Potter make long-lasting friendships and experience independent adventures at his alma mater, Hogwarts.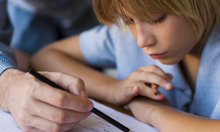 Given the range of top independent and grammar schools on their doorstep, few London parents consider boarding schools. But with highly competitive entrance assessments at 7+ and 11+ for these day schools, boarding prep schools offer a less hot-house route to some of the best senior schools such as Eton, Harrow, Winchester, Wycombe Abbey, St Mary's Ascot and Cheltenham Ladies College.
Additionally, for families with more than two children, boarding options provides a range of after-school activities that parents simply couldn't provide without becoming a glorified taxi service spending hours in traffic and thousands of pounds on fuel. These activities might seem only secondary, but for many families they are much valued and enriching.
One mother of a 9 year old boy at Cothill says: "Sport, sport, sport. My son is like a caged tiger in London, or surgically attached to an electronic device. I like the fact that he's playing games or reading a book, and he's thrilled to be permanently around his friends."
Choosing a boarding school that fits with your family and work life is clearly important. Most parents welcome weekly boarding and some schools collect and deliver children to central London locations for half terms and long weekends. Flexi-boarding has been a popular choice for young boarders who like the idea of a midweek sleepover, gradually moving to full boarding in later years.
Open Days can provide parents with a less intense experience of a school without being grilled by the head of admissions, and children can get the feel of what a school is like, without being the centre of attention or having to perform in an assessment. However, schools like to arrange individual tailored visits to get to know parents and children alike. After all, each family may have different reason for choosing a school in a specific location or with certain facilities.
As one parent whose daughter attends Handford enthuses, "My girl is having an extended childhood. She climbs trees, makes camps and seems to spend most of her time outside and upside down – practising handstands. Plus she's learning to ride and take care of a pony, which is an experience we can't offer in London."
Have Your Say
Be the first person to comment on this article, just post a comment below.