Dance School Franchise Opportunity!
Education
Dance School Franchise Opportunity!
If your child is sitting their 11-plus this autumn, it's not too late to prepare them for the exam.
With a range of practice papers and online subscriptions available for this critical time it may be hard to filter through what's available and find practice that counts. The experts at Bond, whose practice range comes recommended by parents and tutors, have given us 5 top tips to get you started:
ONE Check which subjects are included in the exam and the format in which the exam is taken.
TWO Assess what level your child is at - this will also help you monitor their progress and spot subjects/topics they don't find so easy.
THREE Create a revision timetable - the free Bond 11+ Planner app (available for Apple devices) provides a basic timetable tailored to your exam date and region.
FOUR Swot up on the question types - some of the questions in the 11-plus are quite tricky and your child may need help.
FIVE Practise some mock tests - familiarise your child with the exam paper format and answer sheet, as well as some time management techniques.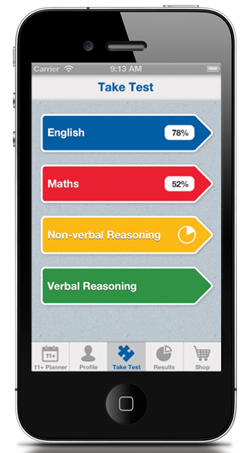 For free practice and more information on the 11-plus, visit www.bond11plus.co.uk.
Related Articles
Have Your Say
Be the first person to comment on this article, just post a comment below.