Explore Learning open their latest centre in Brixton
Education
Explore Learning open their latest centre in Brixton
The popular leader in providing extra maths and english tuition for children aged 5-14 years opens the latest of it's 91 centres nationwide in Brixton, South London.
The centre will provide extra tuition to boys and girls aged five to 14, in a fun and lively atmosphere, bringing around 20 jobs to the local area. Explore Learning already has a number of centres across London which have proved hugely popular with parents, children and schools alike.
The Brixton Centre Director, Lucy Mills says: "We're very excited to open up our latest centre in Brixton. Explore's other London locations have all been an instant hit with children and parents. We're really excited to bring our affordable and most importantly, fun tuition to Brixton. Children can really benefit from learning in a new environment in a different way. We are looking forward to getting to know the local community."
The centre will also offer specialist eleven plus tuition, creative writing and a course designed to help children succeed in secondary school. With standard membership at Explore Learning in Brixton costing just £119 per month for two sessions a week in English and maths (these can be tailored to a child's needs) Explore Learning is an affordable extra tuition provider.
Brixton is the latest addition to Explore's network of tuition centres that first launched in 2001, and they currently have over 24,500 children attending their centres nationwide. For more information on Explore Learning's Brixton centre or any of their other centres visit www.explorelearning.co.uk or you can contact the Brixton centre directly on 020 3713 9722, email: brixton@explorelearning.co.uk.
Aside from standard membership of £119 per month discounts are available to families eligible for Childcare Vouchers, Working Tax Credit or Income Support or have more than one child attending.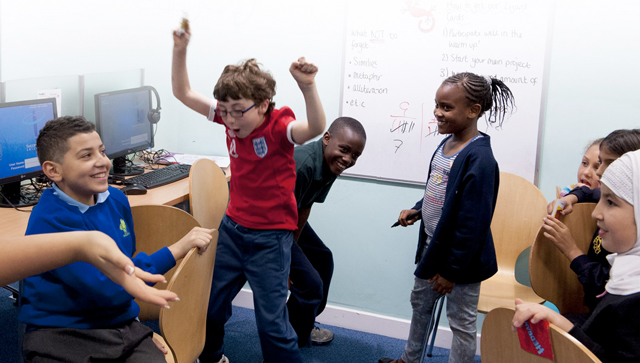 Have Your Say
Be the first person to comment on this article, just post a comment below.