Kigu For Kids!
Shopping
Kigu For Kids!
The coolest onesie company in the world have new animal styles available in kids sizes.
Kigu Kids is all about creativity, having fun and letting kids' imaginations run as wild as the animals which inspire our designs. Our animal onesies make perfect pyjamas, but they offer so much more than that. A Kigu is the comfiest thing you can possibly wear - warm and cosy. Ideal for fancy dress, curling up on the sofa, camping or just for general messing around!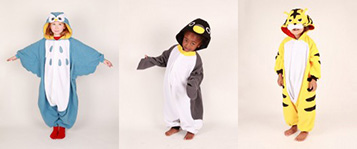 Check out the website for pics, styles and the online store.
Have Your Say
Be the first person to comment on this article, just post a comment below.