Discover more this summer
Activities
Discover more this summer
The longer stretch of time off during the summer holiday allows your children to get more deeply involved with any activity they want to try. So instead of signing them up for more of the same, why not introduce them to a new sport or skill that might turn into a passion for years to come?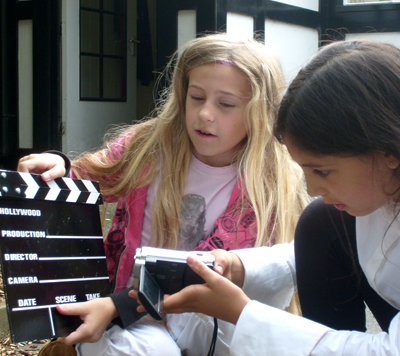 Studio Film School
With bases Balham, Milton Keynes and Wilmslow, the Studio Film Schools run workshops for children, including Easter and summer holiday courses and termly Saturday clubs for 7- to -16-year-olds to make their own mini movies. Children can pick up insights on acting, directing, storyboarding, location management and using a camera.
www.studiofilmschool.co.uk
Barracudas
Accepting children from four and half years to 16, Barracudas run summer activity camps each day 8.30am to 5.30pm. Depending on age, there is a choice of activities from drama to fencing, quad bikes to kayaks, archery to circus skills. They have a variety of locations in and around London, including Barnet, Twickenham and Upminster.
www.barracudas.co.uk
Kids Cookery School
Through the year KCS run educational courses teaching under-10s about cooking and good nutrition. But in holidays, children as young as three can join their 'open for all' sessions. The Kids Cookery School is based at Gunnersbury Lane, Acton.
www.thekidscookeryschool.co.uk
London Scuba
With a range of courses for all abilities, London Scuba also runs courses for children including 'Bubblemaker' starter sessions and 'Seal Team' courses for ages 8+. It's important that your child already feels confident in the water and is a good swimmer, but beyond this, London Scuba can introduce them to great new skills. Their specially-designed centre is located south of London.
www.londonscuba.com
Skatefresh
Through the year Skatefresh run private lessions for adults and children, and have Kids' Club introductory sessions for 7- to 11-year-olds held at the Broad Walk, Kensington Gardens. In the summer Skatefresh are involved with schemes around London for children aged 6 to 12, but you can also still book private skate lessons in Hyde Park or Kensington Gardens.
www.skatefresh.com
Have Your Say
Be the first person to comment on this article, just post a comment below.