Mandarin: From ABC to Ni Ho Ma!
Activities
Mandarin: From ABC to Ni Ho Ma!
From 23-29 January 2012, London welcomes the year of the Dragon in the Chinese New Year. Find out about London's top mandaring chinese language clubs for children.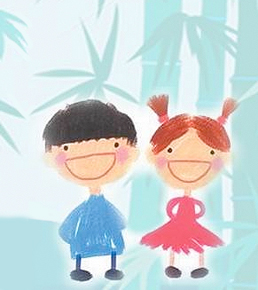 Everyone knows the benefits of learning a second language, and considering Mandarin the language of the future, here are a few places to give your children a head start in learning from an early age:
Easy Mandarin
Tel: 020 7828 0771/020 7828 2998
www.easymandarinuk.com
Helen Wu believes that each child has a different ways of learning, with that in mind started Easy Mandarin in 2005. Her goal was to create lessons that taught children through different approaches depending on their interests. Courses are offered from Pre Prep to Senior School and not only focus on developing speaking and writing skills, but also on the oriental culture and customs. Savvy parents have caught on quickly to the learning centre's success, going as far as trying to enrol their newborns.

Spring Term 2012 fee from £170/term, check website for timetables and availability.
22-24 Pont Street, SW1X 0AA
Saturdays from 14 January-24 March and Wednesdays from 11 January-21 March.
149A Grosvenor Road, SW1V 3JY
Thursdays from 12 January-22March.
Link Chinese Academy
Tel: 020 8332 0942
www.linkchinese.co.uk
Learning is a treasure that will follow its owner everywhere, the Chinese proverb and slogan of London Chinese Language is a fact. Link Academy believes in giving children an early advantage in developing their languages skills. From as early as 18 months, children learn Mandarin through songs, games and workshops. Only Mandarin is spoken during lessons and parents are encouraged to participate in class activities and helping out with homework.

Spring term starts 14 January-24 March, from £149/term.
Classes are offered from beginners to GCSEs and for children ages 18mths-16yrs.
Centres are located in Hammersmith, Greenwich and Old Street.
Check website for availability.
Joy Mandarin Club
Tel: 020 8144 1000/07917 675 116
www.joymandarin.co.uk
The Joy Mandarin School was created in 2008 to teach children Mandarin. Following the Montessori teaching method, which emphasises learning through all five senses, the program is offered to children as young as 1-9yrs. Swiss Cottage is privileged to have two locations are classes are held:

Huggle for Parents & Kids, 8-10 Winchester Road, NW3 3NT
www.huggle.co.uk
Tuesdays and Fridays, check website for times and ages.

Swiss Cottage Community Centre, 19 Winchester Road, NW3 3NR
yourswiss.org
Check website for times and ages.

NB* Spring term lessons start on Tuesday 10th January - Saturday 24th March 2012. Half term from 20th-25th February. Classes from £7/session.

Sneak Peek: Elephant Da xiang by JoyJoy Mandarin Club here
Kids Language Club
Tel: 020 0888 0216
www.kidslanguageclub.co.uk
South London's Language Club is a cultural hub for parents looking to introduce their children to a new language. Mandarin is taught by Native professionals, who follow the school's motto of learning through fun, combining games and structured lessons to develop children's reading and writing skills.

Centres are located in Brixton, Clapham South, Battersea and Purley.
Classes are every Saturday and vary from 30-60min depending on the child's age and level.
From £96/term. Ages 3-11 yrs.
Dragons in Europe
Tel: 020 7228 8501
www.dragonsineurope.com
From the Great Wall to the Forbidden City, China is rich with cultural treasures and of them is the Mandarin language. Dragons in Europe provides home, school or online based tuition for individual or groups of children interested in learning. Teachers use elements from Chinese culture, such as chopsticks, fortune cookie and calligraphy to develop students' interests and skills in mastering the language.

NB* Prices and dates are available upon request through their website.
For a little taster check: www.primaryschoolchinese.com
Baby Boom Boom
www.babyboomboom.com
What would happen if you sung The Wheels on the Bus and Itzy Bitzy Spider in Mandarin to teach your child a different language? That was the genius question Juliet Machan asked before co-founding Baby Boom Boom. Now, the award winning company provides CDs with songs and rhymes in English and Mandarin. From £9.99-19.99, London Bridge will never sound the same.
Learning with Lulu Series by Helen Wu
Not only has Helen Wu founded a successful language school, but for parents who fear the commitment of weekly lessons, she has also created a series of teaching materials for children. Children can have fun with Lulu, an adorable Chinese girl, who motivates them to learn Mandarin at home through workbooks, CDs, flashcards and games.

Materials are available at Amazon and Easy Mandarin websites, from £5.
Have Your Say
Be the first person to comment on this article, just post a comment below.