247 Tales
Activities
247 Tales
An online short story competition that challenges young writers to create a tale with 247 words or less. It's a great exercise for any child who loves to write.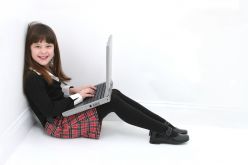 Children 10-16yrs who enter the competition have a chance to win £75 worth of Bloomsbury children's books and a framed copy of their winning story. The winning story appears on the home page of the competition's website and ten runners-up receive signed copies of the guest author's latest book and their stories are featured on the website as well.
Last year 1300 entered the competition and this year the bookstore is expecting even more. Tony Bradman, Anne Cassidy, Jim Eldridge and a host of other authors are involved with writing their own 247tales, as inspiration. If you would like to read some of the author stories from the 247tales archive check ou their Facebook page here. All you have to do is 'like' the page!




Have Your Say
Be the first person to comment on this article, just post a comment below.