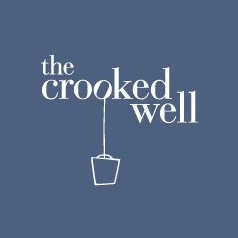 16 Grove Lane, Camberwell, London
SE5 8SY
020 7252 7798

Family friendly restaurant located in Camberwell, that prides itself on it's scrumptious good food, made using locally sourced ingredients.
The Crooked Well recently launched it's family friendly tea time menu, for parents and children to enjoy after school, serving delicious snacks all day until 6pm every weekday. Children will especially like the 'Crumpet Station' where they can toast and load up their own crumpets with butter, a selection of jams or Marmite.
Parents' aren't left out of the culinary delights, with ample more substantial snacks to choose from including home made wholesome home made soups, toast loaded with smoked salmon, Gentleman's Relish, baked beans and freshly made guacamole. .
You will also be pleased to know that dogs are welcome... so Buster wont have to miss out on the school run.
Reviews
Be the first person to review this local listing, just add a review below.
Quick Links:
My Area:
Aeroplanes and Boats
,
Aquariums
,
Art Centres and Galleries
,
Baby Shows
,
Castles
,
Children Farm
,
Childrens Theatre
,
Cinemas
,
Cookery
,
Family Restaurant
,
House and Garden
,
Ice Rinks
,
Museums
,
Nature Reserves
,
Outings
,
Parks and Gardens
,
Steam Train
,
Theme Parks
,
Zoos