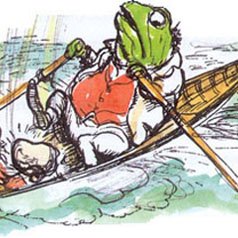 Mill Meadows, Henley-on-Thames, Oxfordshire
RG9 1BF
01491 415 600

Visit Website
Request Information
The Wind in the Willows, Kenneth Grahame's much-loved tale is re-created in this enchanting walk-through exhibition at the River & Rowing Museum. Minute models of Ratty and Mole's picnic boat, a full-scale walk-in model of Toad's gypsy caravan, or poor mole getting lost in the wilds woods has been lovingly brought to life with sound tracks and windy tunnels to accompany the trail.

The Museum welcomes families and there are plenty of fun things to see and do! Explore the galleries with free backpacks, or get creative with the activity trolley full of free colouring, crafts and trails for all ages. Activities are regularly updated to there is always something new to do! Other fun holidays activities are listed on their website and pre-booking is essential.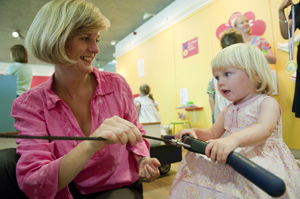 It may be worth visiting the website for River & Rowing Museum, www.rrm.co.uk, to see if there are any special events on the day for which you may have to book a ticket.
We are open 7 days a week, 10am - 5.30pm during the summer and 10am - 5pm during the winter. The only days we close are Christmas Eve/Day and New Year's Eve/Day.

Reviews
Be the first person to review this local listing, just add a review below.
Quick Links:
My Area:
Aeroplanes and Boats
,
Aquariums
,
Art Centres and Galleries
,
Baby Shows
,
Castles
,
Children Farm
,
Childrens Theatre
,
Cinemas
,
Cookery
,
Family Restaurant
,
House and Garden
,
Ice Rinks
,
Museums
,
Nature Reserves
,
Outings
,
Parks and Gardens
,
Steam Train
,
Theme Parks
,
Zoos