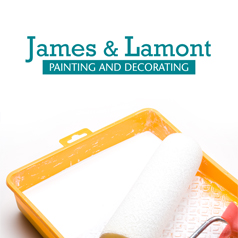 020 8462 4646 / 07802 535695

Choosing the right painter and decorator to enhance your home, inside or out is not an easy task and you need to do your homework. James & Lamont is a Painting and Decorating company in South London, owned by John Soper and established in 1999. John prides himself on his personal approach. He doesn't have a team of workers to manage so by working alone can ensure the high standard of work he sets himself is always carried out. John is also covered by full public liability insurance.
John is than happy to provide references, plus any advice on a particular job you might have in mind. To speak to John or request a no obligation quote give John a call on 020 8462 4646 or 07802 535695.
Reviews
Be the first person to review this local listing, just add a review below.