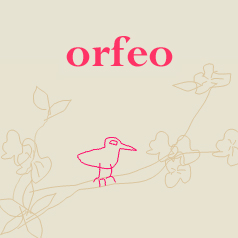 0207 736 1247

Visit Website
Request Information
Orfeo is an on-line boutique based in London started in 2007. We offer a lovingly selected range of gifts, clothes, and decorative toys for babies and children up to the age of six.
We have carefully selected a collection of designers from around the world that represent our sense of aesthetics and style. Designers include Bobo Choses, Kids Case and Mini Rodini.
Orfeo is about understated style and bold graphics, poetic and enchanting creations, simple and contemporary forms, soft and confortable fabrics, natural and organic materials, muted tones with accents of color, careful design and a hint of multicultural inspiration.
Orfeo is about creating a beautiful childhood.