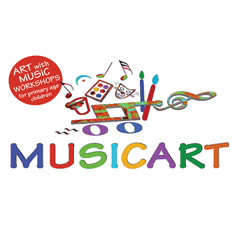 Our Lady of Muswell Church Hall, 1 Colney Hatch Lane, Muswell Hill, London
N10 1PN
020 8883 2076

Visit Website
Request Information
Musicart is a holiday art and music workshop run by professional designers and musicians offering primary age children the opportunity to have creative fun. Children with have the space and time to pursue any number of different art projects and techniques, and they can let their imaginations run away with them whilst using a variety of creative materials including poster, water and acrylic paints, crayons, pencils, felt tip pens, stencils, stickers, stamps, cellophane, crepe paper, tissue paper, lolly sticks, sequins, buttons, feathers, beads, fabrics in every hue, felt, net, velvet, leather, braiding, wool and stuffing! Children can try their hand at a variety of techniques such as Hama beads, weaving, French knitting, sewing, puppet making, building toys, animal making, junk modelling - including castles, cars, boats, trains, dragons, masks - pretty much anything they want!
And the best bit for parents?...we do all the cleaning up.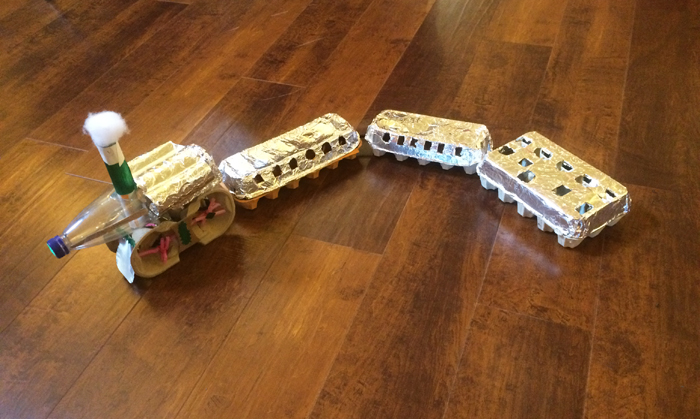 Their are no limits to imagination, and we encourage the children to express themselves freely. Children will have the opportunity to choose from our large variety of percussion instruments (including drums, cymbals, guiros, maracas, castanets to name just a few) so they can play along to our chosen songs in the Musicart Band. If they want to dance, they can dance! We want to provide them with an environment where they feel totally comfortable expressing themselves. Each child will also receive their own Musicart folder, which contains all the lyrics for the songs they have been learning, and the songs change with each workshop. As well as this there will be plenty of artwork to take home for the children (and mum & dad) to be proud of, along with a whole load of happy memories!
Workshops are held at the Our Lady of Muswell Church Hall, 1 Colney Hatch Lane, Muswell Hill N10 1PN. For more information on upcoming workshops please visit www.musicartholidayclub.co.uk or contact Musicart via the contact details above.
Musicart was established in 2002 and unlike a school is very child led. Children choose what they want to do and can hop between activities, although we do encourage them to finish projects. This is their holiday and we are there to assist them to have the best and most creative fun time possible. We also aim to be very parent friendly and so run different sessions but can also accommodate any times across sessions that suit your family or work commitments best. I am sure you will also be delighted to know that it is an electronic free environment - no games beeping, just beautiful background music playing, creating a very calm and lovely atmosphere.