St Stephen's Church, Southwell Gardens, Gloucester Road, South Kensington, London

Award winning pre school music classes for children aged 3 months to 3 years. Based on our innovative and progressive curriculum, Monkey Music provides highly entertaining, weekly music classes that captivate both children and adults with a winning combination of catchy songs, percussion instruments and wonderful props.
See your child flourish, make friends and develop in a highly stimulating class with our specially trained, talented teachers. Call Jayne now to book your complimentary session.
'Thank you for 6 years of Monkey Music classes! All 3 of my children have passed through your expert hands. Your classes are full of energy, enthusiastic, structured yet fun, perfectly paced and innovatively resourced- a truly positive experience from start to finish! I wish you many more happy Monkey Music years'.
Rupert's Mummy - March 2009.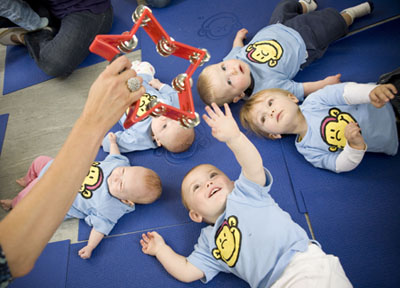 Classes are divided by age;
Rock n Roll from 3 months old
Heigh ho 1-2 yrs
Jiggety jig 2-3 yrs
Gloucester Road: Classes are held Monday afternoons and Thursday mornings.
Chelsea SW10
Chelsea SW3
Belgravia SW1W
Knightsbridge SW7
Please call Jayne on 0208 767 9827 to book your complimentary class.
To see full contact details (Tel, Postcode, Website) please Join Now | Sign in