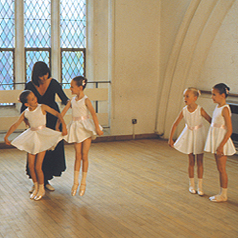 370 Footscray Road, New Eltham, London
SE9 2AA
020 8294 1576

MBA Dance, Sidcup & Dance Wise, New Eltham offer a wide selection of dance classes for young aspiring dancers. The start age is 2½ yrs and they commence with a Tiny Tots Dance & Movement or Baby Ballet classes.
Soon they will progress to higher levels and when they reach 4yrs they can commence the Rosette Exam system with the IDTA. At 4yrs of age they can start Ballroom & Latin and Street & Hip Hop.
We do an annual show at the Woodville Halls Theatre and yearly exams with our students. Our teachers are qualified and have a wealth of experience to train students to the highest levels.
We also have a wide selection of dance and fitness classes for adults so mums and dads can get dancing too. We offer adult classes in Ballroom & Latin, Salsa, Jive/Roc, Pole Fitness, Zumba Fitness, Tap Dance, Street & Hip Hop and Tango.
No experience is required, and no partner's are required for the couple dance styles as we constantly change partners during the class.
Please visit our websites at www.mbadance.co.uk and www.dancewise.co.uk.
Please note we will be opening a new studio in Greenhithe, Kent in May/June 2012. Please visit the new studio website at www.danceunion.co.uk.