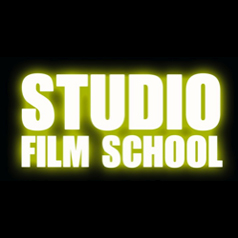 Alderbrook Primary, Oldridge Road, Balham, London
SW12 8PP
0845 533 3763

Visit Website
Request Information
Studio Film School is a creative workshop where children learn all about filmmaking. Alongside acting for camera, they also learn how to direct, skills in camera operation, editing, animation, scriptwriting, creating special fx and even more. Whilst boosting creativity, confidence, team-working and social skills, the young filmmakers also produce their own movie projects to share at 'premiere' screenings and at home.
Workshops are suitable for ages 7-16yrs and run weekly on Saturdays, during the school holidays and can help make birthday parties extra special! Workshop leaders all have professional backgrounds in film, theatre and arts education so children get the real film industry experience whilst developing their own skills. All workshop leaders are CRB-checked and a high staff to student ratio means they get maximum exposure to hands-on, practical filmmaking.
To book a FREE TRIAL with Studio Film School please call.