Empowering woman in India
Activities
Empowering woman in India
Inspiration and empowerment go beyond karate and self-defence classes in the United Kingdom, as Sensei Debi Steven takes her skills to the underprivileged of India.
As well as bringing top class martial arts training to children through her Pee-Wee Karate (which starts at 3 years) and Funakoshi Karate (from 6 years) classes, Sensei Debi Steven also runs self-defence and personal safety courses through her business, Premier Self Defence, which she is now expanding into India on a non-profit basis. This exciting new venture "Breaking the Silence" will be undertaken during the school holidays, so that Sensei Debi can continue to run her popular karate classes, which Debi describes as her "first love", especially seeing the progression of her pupils.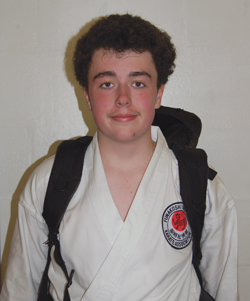 Although it is possible to start karate at a young age, many of Debi's pupils continue through the stages of karate, and some, like junior black belt Joe Antick (14 years), go on to become junior karate instructors. Joe is a member of Funakoshi Shotokan Karate's prestigious squad which is travelling to Poland this autumn and to Malta in 2014, to take part in international competitions. In March this year, he won gold medal for TEAM KUMITE (for sparring/fighting).
Nine brown belt karate students are taking their back belt exam this autumn, and part of their preparation involved a 5km and 10km run around Richmond Park.
Proving how the guiding ethos of karate, "respect for others" guides Sensei Debi's students, Joe independently decided to run with them, carrying a 5kg backpack to raise money for Debi's drive to help very underprivileged teenage girls undergo personal safety training in India. Joe raised over £500.
Sensei Debi is one of the world's leading self defence instructors. Her courses encourage participants to proactively protect themselves with safe behavioural choices, assimilate common-sense practical safety tips, understand the importance of verbal diffusion, and be capable of simple but very effective physical self-defence techniques. On a trip to Delhi and Kerala in India, Sensei Debi Steven became aware of how great an influence learning personal safety and self-defence skills would have on the lives of girls and women in India, who face major dangers.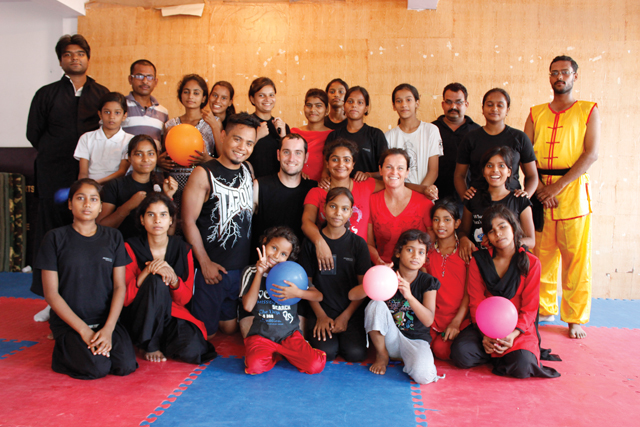 Working with Father Xavier, a priest who works with around 19,000 children who attend school in Kerala's poor fishing communities, she has developed workshops that will benefit both boys and girls. She is also travelling to Lucknow to hold a training session specifically for the world-famous Red Brigade, a group of rape victims in India who now work in the slums to support victims and protect women and girls from attack.
Debi is now raising funds through Breaking the Silence to travel twice a year to India to teach these workshops and, ultimately, seeks to train a team of local people to become qualified Premier Self-Defence instructors. 'I hope that these new qualified instructors in India will help me reach more people than I possibly could as an individual.'
To find out more about Pee-Wee karate (for 3-6yrs), visit www.peeweekarate.co.uk. For details of Shotokan karate (6 to adult), visit www.fskauk.co.uk. To find out more about Debi Steven's work in India, including her fundraising drive and for London self defence classes, visit www.premierself-defence.co.uk.
Related Articles
Help Pee Wee Karate founder end violence towards girls and women
Help Pee Wee Karate founder end violence towards girls and women
Have Your Say
Be the first person to comment on this article, just post a comment below.