Blackheath High School Students Host 'Architecture Day'
Education
Blackheath High School Students Host 'Architecture Day'
Local Students research and celebrate London's Olympic Architecture with a guest from the Olympic Legacy Company.
Continuing its celebrations of Olympics 2012, Blackheath High School students enjoyed an "Architecture Day" with a theme of "The Olympics and its legacy." "Architecture Day" is an annual creative collaborative project between Year 6 and Year 9 pupils and takes place in the school's Theatre. Students were inspired by talks and presentations from "Our Hut", a team of architects and designers, and were also were privileged to meet Layla Conway from the Olympic Legacy Company. Layla explained to the girls how the 2012 Olympic Park will have a huge impact on development of housing and facilities, for the communities of East London over the next 30 years. The inspired girls then enthusiastically began working on their task: to build their own Olympic legacy vision.
Mrs Aspden, Head of Design and Technology at Blackheath High School was delighted with the girls' efforts and how they worked so effectively saying, "The girls worked really well together in teams and created some amazing buildings which were placed together to model the Blackheath High School vision of a future Olympic Park complete with an Olympic flame! "

Blackheath High School is an Independent girls' school (aged 3-18) in Blackheath, London SE3 www.blackheathhighschool.gdst.net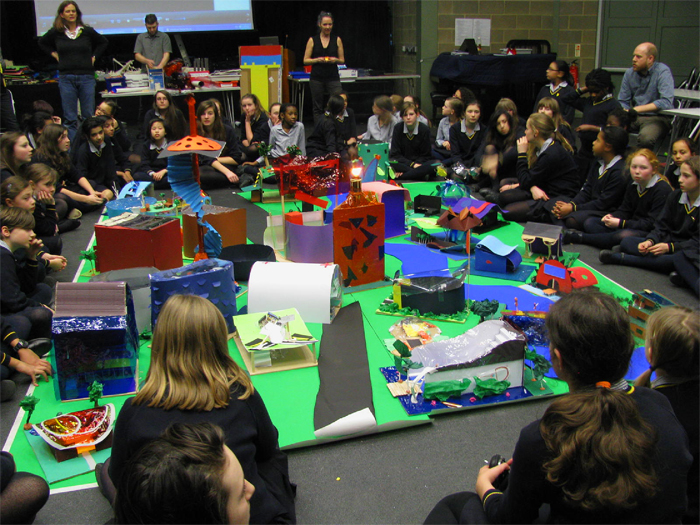 Related Articles
"Lights, Camera, Action!" - Blackheath High School Fashion Show takes its audience through the ages!
The 11+ and how to survive it...
How Can I Help My Child Learn?
Blackheath High School Welcomed Celebrity Writer and Presenter to Judge their Public Speaking Competition
Local residents are impressed by Blackheath High School's artists
High fashion hits Blackheath High School for Girls
'Renaissance women' flourish at Blackheath High School
Have Your Say
Be the first person to comment on this article, just post a comment below.