Local residents are impressed by Blackheath High School's artists
Education
Local residents are impressed by Blackheath High School's artists
Blackheath residents were "incredibly impressed" by the art work produced by talented GCSE, AS and A2 students of Blackheath High School at their Annual Art Exhibition.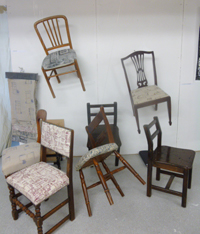 The evening (held on Thursday 20th June) saw record numbers attend an always popular local event, with entertainment provided by the school's excellent musicians and singers. Works on display included: films, photographs, paintings, drawings, sculptures, textile pieces and ceramics. Guests were clearly captivated, commenting on the extraordinary level of skill demonstrated by the students' outstanding standard of work and the students' originality in their interpretation of a diverse range of themes.
GCSE girls relished the opportunity to work with more independence in their exam project which saw them producing work in response to the theme of 'Force'. Art Teacher, Miss Luddy said "From a powerful portrait which saw the viewer being literally 'forced' to observe a gigantic painting of a figure squashed into a confined space by Elara Shurety, to a beautifully animated film which dealt subtly with the notion of time passing, by Jane Englefield, the range of work was truly diverse. The A-level work involved a wide range of exciting processes. A really striking light sculpture by Georgia Risley-Billingham at the gallery entrance set the tone for the standard of work in the exhibition. Painting was expressed in many forms and installation pieces were also a popular mode. The textile work really pushed the boundaries between wearable and functional clothing and saw some really exciting processes such as laser cutting and sublimation printing being used to great effect."
At the same time, the Junior School Art Exhibition took place. Sarah Skevington, Head of Junior School, said "The girls excelled themselves with their creativity and skill in producing an outstanding Africa themed Art Exhibition, during which guests were entertained by the school's Samba Band. QR codes, which linked to online films showing the girls creating their work, gave a new technological twist to the event, linking exhibits to photographs of the production process. A wonderful combination of innovation and artistic technique!"
Blackheath High School has a long standing reputation for producing talented artists and has been awarded the Arts Mark Gold Award- the highest level of achievement - by the Arts Council, for the school's excellent provision of art, dance, drama and music; and it's easy to see why. For the past few years, the pass rate for both GCSE and A Level Art & Design has been 100%. In 2012, all GCSE students achieved A*-B grades.
For more information on Blackheath High School and what they have to offer please visit www.blackheathhighschool.gdst.net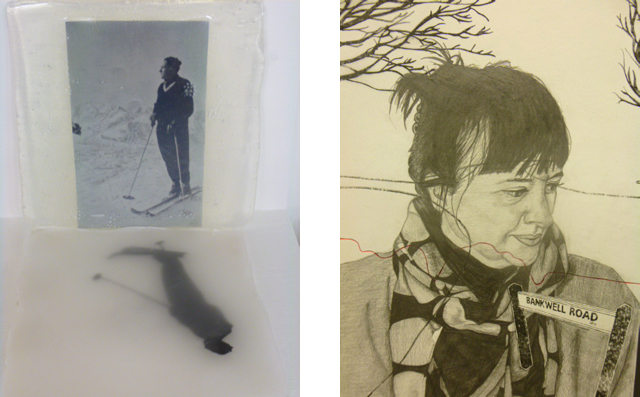 Related Articles
"Lights, Camera, Action!" - Blackheath High School Fashion Show takes its audience through the ages!
Blackheath Students Host 'Architecture Day'
Blackheath High School Welcomed Celebrity Writer and Presenter to Judge their Public Speaking Competition
High fashion hits Blackheath High School for Girls
'Renaissance women' flourish at Blackheath High School
Have Your Say
Be the first person to comment on this article, just post a comment below.