Local family finds... in South East London
Activities
Local family finds... in South East London
South East London resident Peter Watts and his children give us the lowdown on where they spend their time locally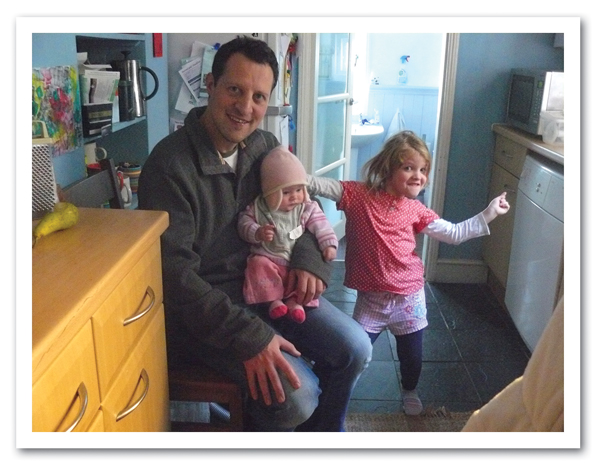 Eats...

For eats we go to the Lido Café in Brockwell Park (www.thelidocafe.co.uk), the owners don't seem to mind if kids wander around a bit. Café Provencal in Herne Hill (www.cafeprov.co.uk) has a huge stack of books and toys. The menu isn't amazing, but the kids know they can enjoy themselves.




Activities...

For activities, one of our favourite destinations is Brixton Recreation Centre (www.gll.org/centre/brixton-recreation-centre.asp). It's got a really good soft play area and swimming pool. We go to the One O'Clock club in Brockwell Park (020 8671 4883) all the time and we love the range of children's sessions at Brockwell Lido like Whippersnappers and Sing & Sign (www.fusion-lifestyle.com/centres/Brockwell_Lido). The Ritzy cinema in Brixton is incredibly cheap for kids screenings on a Saturday, £3 per ticket and cheaper if you're a member (www.picturehouses.co.uk).

Shopping...

For shopping, Brixton's Mothercare is great for essentials (www.mothercare.com) and we go to independent toy shop Just Williams (www.justwilliamstoys.com) for
presents. It's always incredibly busy on a Saturday morning. Morleys, the
department store in Brixton has a really good toy selection too
(www.morleys-brixton.co.uk).
If you'd like to send us your local finds, email editor@parentsdirectories.com
Related Articles
Family Films for the Festive Season
Footpaths of London: Guided Walking Tours
Museums and exhibitions to visit this summer
What's on at the theatre this summer
Out and about - Family Festivals
Local family finds... in South West London
Local family finds... in North West London
Local family finds... in Central London
Have Your Say
Be the first person to comment on this article, just post a comment below.