Local family finds... in Central London
Activities
Local family finds... in Central London
Central London resident Liz Barber and her family give us the lowdown on where they spend their time locally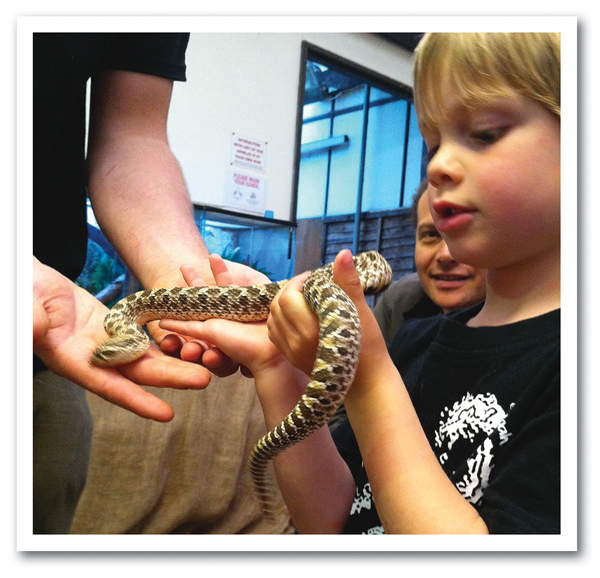 Eats...

For meals out we like to go to Giraffe on Chiswick High Street (www.giraffe.net). It's very family-friendly. We wouldn't usually eat in a shopping centre, but the children are mad about Jamie's Italian in Westfield (www.jamieoliver.com).




Activities...

For activities, we spend a lot of the time at The Park Club on East Acton Lane, where we are members (www.theparkclub.co.uk). Ravenscourt Park is popular because it has every sort of playground you can imagine (www.lbhf.gov.uk). Kite Studios (www.kitestudios.org) do great art classes and it's a brilliant venue for
parties, and we like the soft play area at Syon House (www.syonpark.co.uk), where there's also a small reptile zoo.

For a cheap day out, we go along the river to Duke's Meadow where there's a massive playground and a new water play area (www.dukesmeadowstrust.org).

Shopping...

For children's clothes and presents we'll either go to Westfield (uk.westfield.com) for the chains or Chiswick for the independent shops. Trotters (www.trotters.co.uk) do lovely clothes and Snap Dragon is brilliant for toys. The woman who runs it really knows her stuff (020 8995 6618).
If you'd like to send us your local finds, email editor@parentsdirectories.com
Related Articles
Family Films for the Festive Season
Footpaths of London: Guided Walking Tours
Museums and exhibitions to visit this summer
What's on at the theatre this summer
Out and about - Family Festivals
Local family finds... in South West London
Local family finds... in South East London
Local family finds... in North West London
Have Your Say
Be the first person to comment on this article, just post a comment below.