Dance School Franchise Opportunity!
Good Advice
Dance School Franchise Opportunity!
At the Parents' Directories we are always on the look-out for new ideas and opportunities to bring to the attention of our parenting audience; J's Dance Factory is our latest find.
If you are thinking of starting a business but would like to buy into an established concept that has been successful, J's Dance Factory franchise may well tick all your boxes.
J's Dance Factory state that their franchise business is the ideal fit for dynamic, energetic and hardworking individuals who would like to make a good living whilst being their own boss, and love working with children.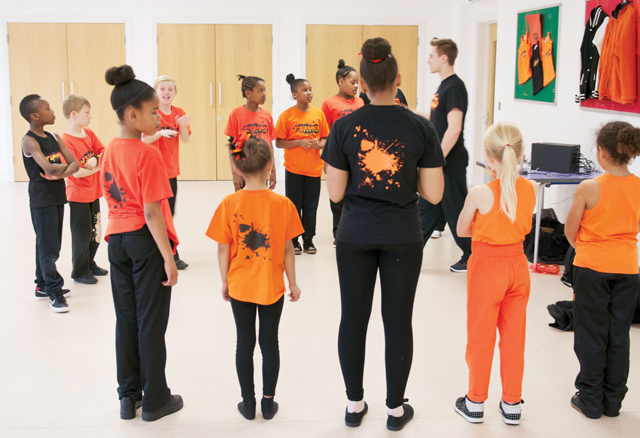 Founder and Managing Director Jessica Elliott says 'We have a proven record of success. Our track record and formula can help others achieve their dance school dreams. Our franchisees will be provided with everything to get up and running with continued team support as their businesses grow.'
J's Dance Factory is recognized as one of the top 100 enterprises in the country. Students have appeared on West End stages, various television programmes and commercials for global brands. The school also has a number of awards under it's belt including Spirit of London Business Entrepreneur 2009 and Junior Chamber of Commerce Top Ten Young People 2012.
As well as IDTA (International Dance Teachers' Association) teacher training to get you qualified, the franchise package includes exclusive territory, 6 days business training, accounts and bookkeeping software - and what we think is a real boon, is that head office do a lot of the admin and invoicing, take care of your web pages and man your phone lines throughout the week so you can focus on running your school.
ABOUT J'S DANCE
Jessica Elliott launched J's Dance Factory in 2007 in South London to provide dance training for children and young people aged 3-7 in Street Dance, Ballet, Tap, Contemporary, Singing, Audition technique, and several cultural styles including Bollywood and Bhangra. The school uses the latest music, technology and trends to make their classes totally unique and current.
For full information visit www.jsdancefactory.co.uk. To discuss franchise opportunities or to receive a franchise brochure, contact Jessica Elliott on telephone 0844 414 2755 or email jess@jsdancefactory.co.uk.
Related Articles
An education: girls only please
ReadingZone: best new books published in October
Family ideas for the autumn half term
ReadingZone: best new books published in November
ReadingZone: best new books published in December
ReadingZone: best new books published in January 2011
New Head appointed at The Study Prep, Wimbledon
Once upon a wartime: classic war stories for children
ReadingZone: The best new books February 2011
"Lights, Camera, Action!" - Blackheath High School Fashion Show takes its audience through the ages!
ReadingZone: The best new books March 2011
Treats are in store in South West London
ReadingZone: The best new books April 2011
Our pick of children's books for September
Orthodontic Treatment for Children
How to choose – and apply for – a school...
Spend a day at the Museums this winter
Celebrating Bonfire night in London
Boarding Prep School Open Days
Our pick of children's books for October!
John Lewis Oxford Street: Fun on Four
Our pick of children's books for November
Family Films for the Festive Season
Christmas crafting: Gingerbread House
Christmas crafting: Orange Pomanders
Festive Family Fun this Christmas
Let's Party! Play Centres' Christmas specials
Christmas books published: December 2011
New books published: January 2012
Family and budget friendly ski resorts
February 2012 half term days out ideas
Childrens Therapies launch child play and drama therapy
VBDance branches out in Balham
New books published: February 2012
Abercorn school celebrates 25 years
Join The Guardian's children's book site
New books published: March 2012
Blackheath Students Host 'Architecture Day'
Symphonic Tots - Music Classes
Making the most of the early years
The 11+ and how to survive it...
Museums and exhibitions to visit this summer
Hot Cross Bun bread and butter pudding!
New books published: April 2012
What's on at the theatre this summer
Out and about - Family Festivals
New books published: June 2012
New books published: July 2012
Independent school open days: autumn term 2012
New Books Published: September 2012
How Can I Help My Child Learn?
New Books Published: October 2012
New Books Published: November 2012
New Books Published: December 2012
New Books Published: December 2012
First Aid training - Why knowing what to do is so important
Preventing and treating poisining with First Aid For Life
Blackheath High School Welcomed Celebrity Writer and Presenter to Judge their Public Speaking Competition
English and Maths tuition for children from 4 -16 years
Local residents are impressed by Blackheath High School's artists
Come Join The Strings Club Holiday Camp
Firework Advice and First Aid tips should something go wrong
Help Pee Wee Karate founder end violence towards girls and women
Club Petit Pierrot is 20 years young!
A bright Montessori future in Brooke Green
Autumn term Independent School Open Days 2015
Helmets - can they really save lives?
Get a free copy of the new Family Holiday Guide from Quo Vadis Travel
What we all should know about Asthma
Why first aid skills are important for older children and teenagers
St Benedict's budding chef's and mud pie makers
Vital first aid tips for Fireworks
Funky Party, food ideas kids will love
High fashion hits Blackheath High School for Girls
An innovative Children's Art & Activity Studio launched in Fulham
What to do when a child is choking
Halloween and Bonfire Night First Aid Tips
'Renaissance women' flourish at Blackheath High School
Help Pee Wee Karate founder end violence towards girls and women
Related Products
Ecohydra, Antibacterial Hand Sanitiser
Image Casting, Baby Foot and Hand Casts
Aquaint, Natural Sanitising Water
Have Your Say
Be the first person to comment on this article, just post a comment below.